Skater Today Stops Deobfuscators
.NET Obfuscator Prohibits reverse engineering and prevents DEOBFUSCATION.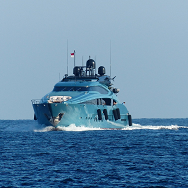 Skater obfuscator operates at the more complex level to accomplish the deobfuscation prevention.
No .NET obfuscation or protection can say that it is impossible to revert a piece of code. That said, there are tools that offer very basic obfuscation that can be easily undone and others that actually make your source code extremely difficult and irreversible. The most advanced product that really protects your code is Skater Today. We have the best obfuscation techniques and added code blocking and anti-debugging features that will make the process of getting your code into exact hell.

The Skater .NET obfuscator today works successfully against de4dot. The deobfuscator renames the originally protected assembly members to human-readable strings. Skater Today fights it!
Recently, MindSystemm group released a special tool called Skater.NetDeobfuscator [url: https://github.com/MindSystemm/Skater.NetDeobfuscator] which exploits vulnerabilities in Skater .NET obfuscator. Rustemsoft has been pointed to the urgent need to protect Skater .NET's critical obfuscator algorithms and software infrastructure in order to provide Skater users with more reliable source code protections.
That has been resolved.